Maschinenfabrik – Eine akustische Zeitreise durch das Leben von Daniel Straub
two field recordists and soundsculptors, a birthday jubilee, a cultural event, a factory and its history are the ingredients of the project "Maschinenfabrik", the first common work by andreas usenbenz & auvikogue/peter schubert.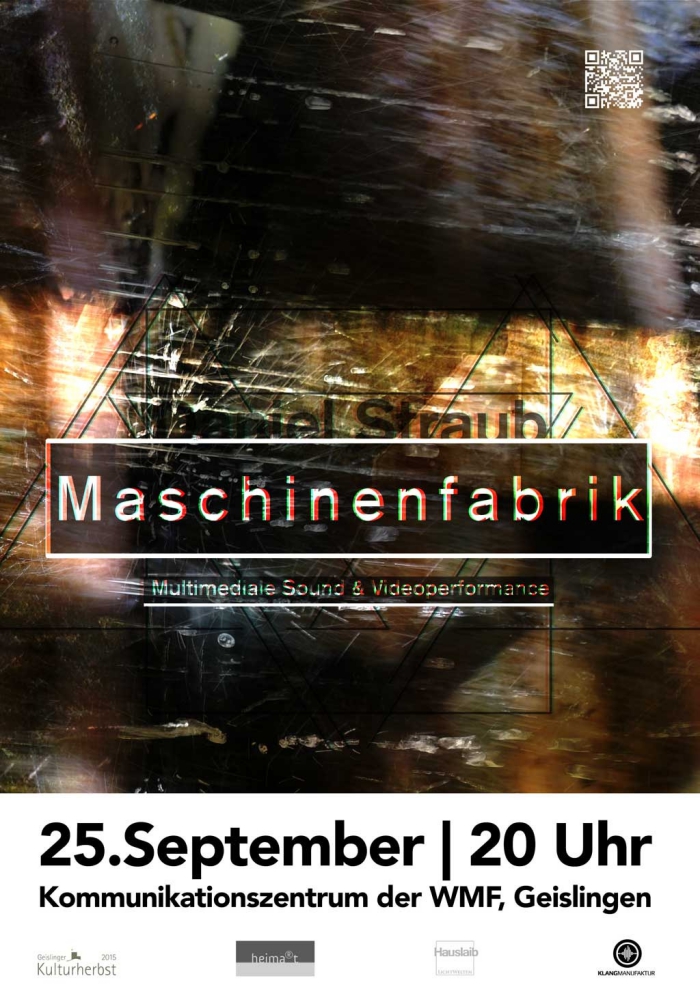 "Maschinenfabrik" is a commissioned performance project initiated by peter schubert (geislingen/steige) and andreas usenbenz (ulm) for the opening event of the "kulturherbst 2015". made to celebrate the 200th anniversary of daniel straub's birth. straub himself made a large contribution to the industrial development of the city "geislingen an der steige" and it's famous construction work, the "geislinger steige". during and since it's construction in 1850 it is known as one of the steepest railway lines in europe.
we followed the footsteps of straub's life. supported by archival material, we went outside to do field recordings that followed his varied life. these include the following sections: at the river in the natural reserve where his father's mill still stands, the grinding process of grain, areas along the railway, the historic secondary line and the sound of robots checking the quality of silverware. the final recordings were made next to straub's crypt where his wife and son are also buried.
based on these self-made sound documents, we used contemporary composition and production methods to transform the location based media into a sound piece. our pal, visual artist andreas hauslaib (hauslaib lichtwelten, ulm), supported us with video mappings to create a multimedia performance with thematic references to time, sound, video and location at the communication center inside the wmf.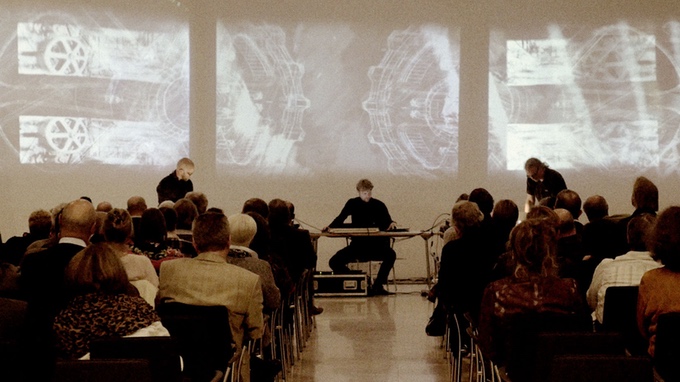 more about daniel straub…
as a son of a miller, straub soon recognized that the water power in this rural area could be used to drive machines which were needed to support the construction sites. here is where the foundation stone for his first factory was placed. after the railway was finished, many people moved from the area around down into the valley. straub supported the evolution of the city with his factory. In the end, being a business man, he founded a factory called the "wmf", which is still known for cutlery, sauce pans and today offers a wide range of products. after the death of his wife and his son he retreated from his business activities and lived lonely in retirement until his own death.